Next Tournament Kicks-off Early 2023!
3 Weeks Duration
Totally Virtual
Discount for Teams
2 hrs Commitment each week (at your convenience)
3 Virtual Debrief Session including Master Classes (refer timetable below)
Gala Online Winner Announcement
The Business Simulation Tournament  2023
Prepare Your Business To Thrive in a Post COVID World!
Richard's business simulation gives good insight and a taste to working in a team to create enterprise wide strategy. Learnt a lot!
The Richard Kelly simulation was a great opportunity to develop business strategy skills in a safe and non-time consumptive environment. Richard did a great job of providing advice and support and the simulation involved many areas of business dynamics.
An excellent way to improve business acumen, working in teams, assessing the competition , managing staff expectations and financial literacy
I am very pleased with experience and achievement, improving every year and finally meeting all business goals. Certainly, I have learnt a lot in this competitive tournament, from strategy to execution, competitor analysis, SWOT, etc, iteratively throughout the tournament. Highly recommended to novice to experienced strategists!
The Simulation is a very sophisticated piece of software well suited to teaching the key areas of strategic thinking in business. The role of the facilitator is critical and was conducted very well in this instance. Some of the algorithms were difficult to understand (eg outsourcing costing, allocated contract rules and share price impacts). Given their importance these should be able to be explored in the early round. Finally the simulation lends itself to 5 or 6 rounds for people to learn to live with their decisions. For shorter simulations barriers need to be placed to penalize non normal behavior (eg huge discounts). These generally do not exist in the real world and hence do not teach correct behaviour.
Starting with only a limited understanding of the impact of all the factors, we relatively quickly learned from our mistakes and thanks to Richard's coaching became successful.
Wanting to develop my strategic thinking I clicked on the link for the Business Simulation Tournament 2020 that came up on my linkedin feed. I joined on my own and was teamed with an amazing group. As a newly formed team from different backgrounds Richard supported us to think more strategically for our business. Each year we saw a great improvement in our rankings as we challenged each other to think outside the square. I was able to expand my network outside of my sector as well. A fantastic experience that I highly recommend not only for those starting out in strategic thinking but also to those more experienced in this space. Thank you Richard.
The simulation provided the long-term strategic thinking needed of a consultant or executive. Understanding different business functions while through a real-time simulation was definitely an enriching experience
It was a little hard at the start figuring out the business, but once we got into the swing of things, it was really fun and interesting!
A High Impact, Exclusive and 100% Virtual  Event With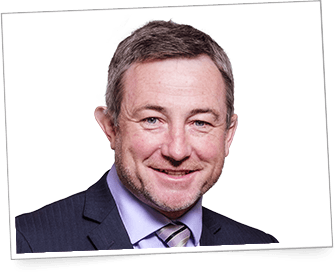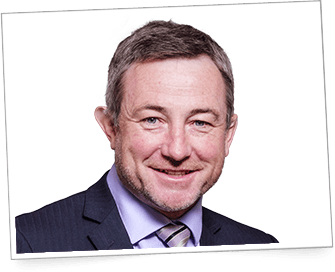 richard kelly
The #1 Authority On Team-Based Strategic Thinking And Growth For Business Leaders
Richard Kelly is recognised as the #1 Authority On Team-Based Strategic Thinking and Growth For Business Leaders. For over 30 years, he has been highly sought-after by leaders who want to unlock the true potential of their team's strategic thinking and business acumen.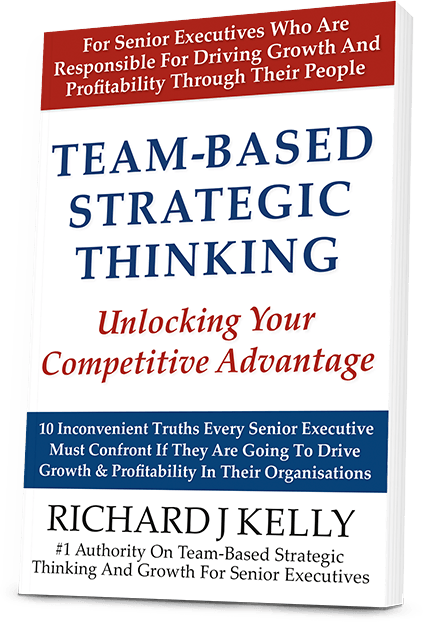 Are you and your team clear and focused on what you need to do to thrive in a post COVID-19 world or are you
second-guessing yourselves and the competition?
If this question resonates with you, you owe it to yourself and your organization to compete in our virtual
Business Simulation Tournament.
During the Tournament you will
Explore causes of business model disruption and potential transformation opportunities
Identify strategies to challenge your current paradigms and biases in decision making
Understand the multiplier effect of having an owner's mindset
Appreciate how understanding the big picture allows you to spot "red flags" and anticipate opportunities
The Business Simulation Tournament will help leaders and their teams deal with 3 core problems that are occurring due to the uncertain and ambiguous operating environment caused by COVID-19.
1. Acknowledge that traditional ways of thinking are no longer working
How does your mindset need to shift?

What are the organisational assumptions and paradigm that are holding you back?

Evaluate how "at risk" your business model is to disruption
How encouraged are your people to challenge the status quo?
2. No matter what level you are at you need to appreciate the big picture
Does your team know how what you do on a daily basis either creates or destroys value?
Understand how the score is kept and what to measure
Understanding your industry & its dynamics
Break down "Silo" mentality
Thinking like owners/take ownership
3. Leaders need to find new ways of engaging their teams in solving business problems
The answer to your business problems lies in unlocking your teams insight
Learn from mistakes not allocate blame & failure/fear
Focus on solving the right problem
Purposeful collaboration
Timetable (all times Australian Eastern Standard Time):
Week 1

Week 2

Week 3

4 pm Monday Kick-Off Meeting (45 mins)

·Mon – Thurs teams take 2hrs to complete Yr 1 decisions and respond to any specific challenges

·Midnight Thursday All team to have submitted decisions

·Friday am – Results posted

4 pm Monday Yr 1 Results Debrief plus Master Class  (45 mins)

·Mon – Thurs teams take 2hrs to complete Yr 2 decisions and respond to any specific challenges

·Midnight Thursday All team to have submitted decisions

·Friday am – Results posted

4 pm Monday Yr 2 Results Debrief plus Master Class (45 mins)

·Mon – Thurs teams take 2hrs to complete Yr 3 decisions and respond to any specific challenges

·Midnight Thursday All team to have submitted decisions

·Friday 4pm  – Final Results and Debrief Winner Announced

·
Business Simulation Tournament
Kick-Off Date : TBA, 2023.
Venue : Virtual Zoom Meeting
Time : 4:00 PM to 4:45 PM AEST