Episode 1: Yes Commissioner?
"Banks Asked to Redo Their Homework!"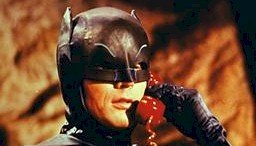 I sat glued to my screen as the "letter patents" from Her Majesty Queen Elizabeth II, Queen of Australia, were read to Commission Kenneth Hayne QC on the first day of the Royal Commission into MISCONDUCT in the Banking, Superannuation and Financial Services Industry. It sounded like a charge sheet being read to a felon. At the end I was half expecting the accused to be asked how they wished to plea. GUILTY or not GUILTY.
The section of the letters patent or "terms of reference" that are most salient to the work I do with corporations is whether any of the finding in respect of the Royal Commission are: "Attributable to the particular cultural and governance practice of a financial services entity or the cultural and governance practice in the relevant industry." For many years the industry has resisted a royal commission until the weight of evidence had become compelling. This is no better reflected by the fact that the Commissioner has chastised the banks on day one of the Royal Commission for "fundamentally misunderstood(ing) his request for historical information on the nature, extent and effect of misconduct". He has in fact told them to go back and redo their homework! Whilst ignorance is no defence, I do believe the institutions involved have no idea of the extent of the implication of the culture they have stewarded.
The impact of lack of clarity on accountability combined with recruitment and remuneration practices have allowed a culture of greed to flourish within the rank and file of the banks. Greed is one of the seven deadly sins, and there is no greater greed then financial greed. You cannot create policies and procedure to protect yourself from the actions associated with greed and avarice. My grandfather once told me "don't ask the questions you don't want the answers to".
When a business is hitting its growth and profit targets there is not an environment to ask the hard questions, especially if you really don't, at an unconscious level, want to hear the answers. Why were we hitting our home loan targets, why are so many new credit cards being issued? When does an epidemic of misconduct in the rank & file actually reflect a "corrupted" culture at the executive level?
Well, the Royal Commission looks like it is going to ask those very questions the banks could not ask themselves.